সর্ব-শেষ হাল-নাগাদ: ৩১st জানুয়ারি ২০২১
---
The participants of Special Foundation Training Course for the Education Engineering Officers (1st and 2nd Batch) visited Bhawal National Park and Bangabandhu Safari Park on 30 January 2021. Swapan Chandro Paul , Additional Secretary, Planning Division, Ministry of Planning, Dr. Md. Nuruzzaman, Director (Training) and Course Director of 1st Batch, Engr. Md. Abdur Rashid, Director (A & F) and Course Director of 2nd Batch were present with the group.
মহাপরিচালক (সরকারের সচিব)
জনাব মোঃ বদরুল আরেফীন জাতীয় পরিকল্পনা ও উন্নয়ন একাডেমিতে ২৭ জুন ২০২১ তারিখে মহাপরিচালক (সরক...
অতিরিক্ত মহাপরিচালক (অতিরিক্ত সচিব)
জনাব সামসুদ্দিন আহমেদ ভূঁইয়া জাতীয় পরিকল্পনা ও উন্নয়ন একাডেমিতে ২১ জুলাই, ২০২০ তারিখে অতিরিক্ত মহ...
কেন্দ্রীয় ই-সেবা
ইনোভেশন কর্নার
সর্বমোট হিট সংখ্যা
100000
জরুরি হটলাইন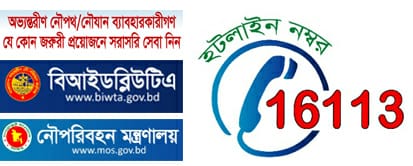 ডিজিটাল বাংলাদেশ এর এগিয়ে যাওয়ার ১২ বছর
ইনোভেশন কর্নার