সর্ব-শেষ হাল-নাগাদ: ১৮ ফেব্রুয়ারি ২০২১
---
Closing ceremony of Blue Economy (Batch 001) course. Course Director & Instructor of NAPD, Begum Mouful Nahar gave a brief description on the course after welcome speech. Hon'ble Chief Guest and DG (Secretary to Govt) of NAPD, Mr. Mohammad Abul Kashem has been distributed certificate among the participants on the ceremony. Two participants have been expressed their opinion on behalf of the participants. Director (T) and ADG (Addl Charge) Dr. Md Nuruzzaman delivered his speech also.
মহাপরিচালক (সরকারের সচিব)
জনাব মোঃ বদরুল আরেফীন জাতীয় পরিকল্পনা ও উন্নয়ন একাডেমিতে ২৭ জুন ২০২১ তারিখে মহাপরিচালক (সরক...
অতিরিক্ত মহাপরিচালক (অতিরিক্ত সচিব)
জনাব সামসুদ্দিন আহমেদ ভূঁইয়া জাতীয় পরিকল্পনা ও উন্নয়ন একাডেমিতে ২১ জুলাই, ২০২০ তারিখে অতিরিক্ত মহ...
কেন্দ্রীয় ই-সেবা
ইনোভেশন কর্নার
সর্বমোট হিট সংখ্যা
100000
জরুরি হটলাইন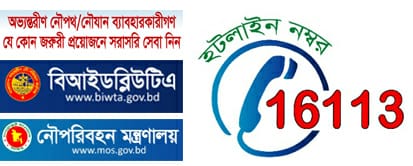 ডিজিটাল বাংলাদেশ এর এগিয়ে যাওয়ার ১২ বছর
ইনোভেশন কর্নার